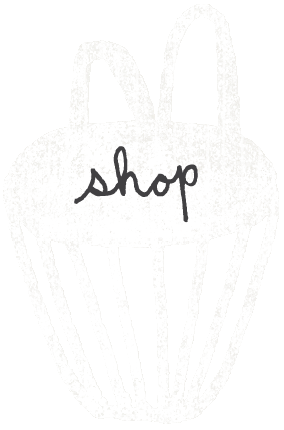 THANKS FOR POPPING BY THE SHOP!
Everything here is made by hand (with lots of love, of course) or a collaboration with one of my amazing creative cohorts. Enjoy!
SHOPPING BAG: 0 items |

$

0.00 USD
Kids Apron : Green + Blue Print
$35.00
These sweet linen aprons are awesome for gardening, cooking and art making. The adjustable construction fits kids age 2 – 10 years old. Each apron is hand screen-printed on 100% linen and has a pocket.
Machine Wash + Dry (and they just keep getting better and softer with age!)