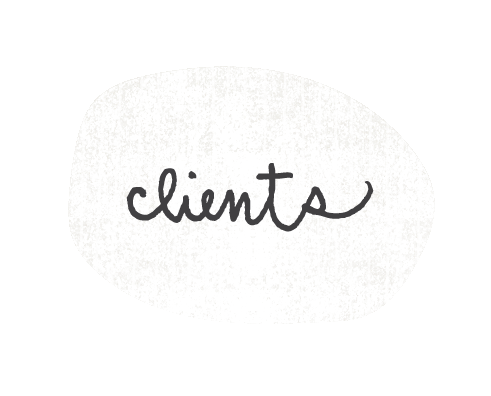 My design business is definitely "small batch". Sometimes the audience spans far and wide, but the process is absolutely HANDS-ON, INTIMATE and ONE-OF-A-KIND. I take a lot of pride in hand picking the projects that come my way and spending quality time with the process – both in my collaborative relationship with my clients and in handcrafting designs that really suit them.
Here is what a few of my (AMAZING) clients have to say about the experience of working together:
"Kate Prentiss is my ultimate creative cohort. The first time I met with Kate in 2007, I knew we were CREATIVE SOULMATES as we both folded little bits of paper into various book shapes to create mockups of the new brochure I hired her to design. The marketing piece ended up being absolutely gorgeous – I'd never seen anything like it! And this was the start of a beautiful working relationship and friendship.
Kate's hand-drawn illustration make my best-selling and award-winning book The Right-Brain Business Plan stand out from other business books and have helped me to create a distinctive brand. Plus, her INNOVATIVE EYE and CREATIVE PROBLEM-SOLVING ABILITIES helped us land on a strong cover design for my second book, Building Your Business The Right-Brain Way.
I feel like Kate just totally gets me and how I think! She consistently turns my out-of-the-box ideas and complex concepts into stunning illustrations and designs that inspire and motivate my clients and readers. I hear from people all of the time how much these visual tools help them approach their business and life with more creativity and fun. Not only is Kate unbelievably talented at her craft, highly professional, and dedicated to quality, she's also incredibly INTUITIVE, super caring, and she pours her HEART AND SOUL into everything she creates."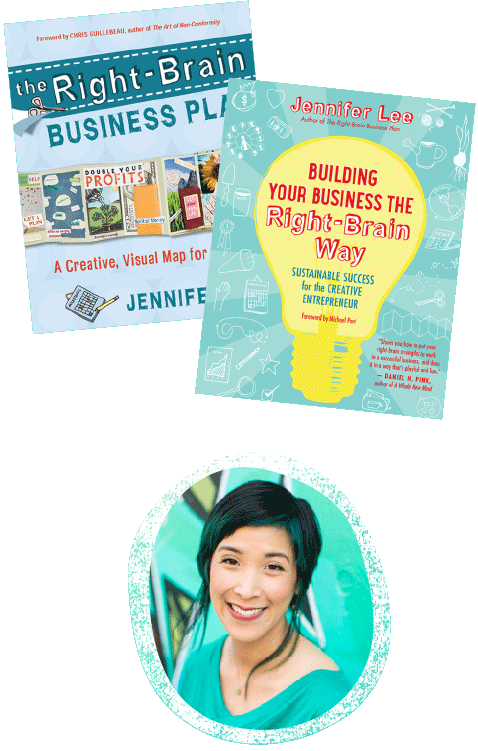 JENNIFER LEE
Founder of Artizen Coaching and author of The Right-Brain Business Plan.
"It's really hard to choose only a handful of great attributes to describe Kate's work, as they are numerous. She is one of the most creative people I have ever worked with. Highly personable, she invests a lot of time and energy in really giving thought to the best creative solution, one that really incorporates your personality and needs. She also invests in the time to empower her clients to be part of the creative process, always with her expert guiding hand. She has an incredible gift of being able to deliver people's inner vision. That said, she delivers promptly – and there is a clean consistent look in all of her designs. Kate is extremely GENEROUS and offers tremendous PROFESSIONAL value. Her VITALITY and JOY in what she does is delightful and refreshing to work with. Kate is a pleasure to work with, a fabulous designer and she is MAGIC.  I really can't recommend working with her highly enough."
WENDY NORRIS
Norris Communications, Arts + Culture Consulting

"What I love about working with Kate is that after our first few meetings and after the framework has been decided upon, she delivers design options that have a deeper layer of meaning than our conversations would suggest.
Without Kate the brand identity I created in 2006 that was WIDELY SUCCESSFUL would never have existed. Years after we printed up the die cut two-color business cards people still remark on them and wish they had something so BEAUTIFUL or so representative of their work.
I think what I loved most was that the PROCESS was EXCITING when I worked with Kate. I was never – ever – disappointed by her work or wished it had looked different. The biggest challenge was always just choosing: this design, or this design?"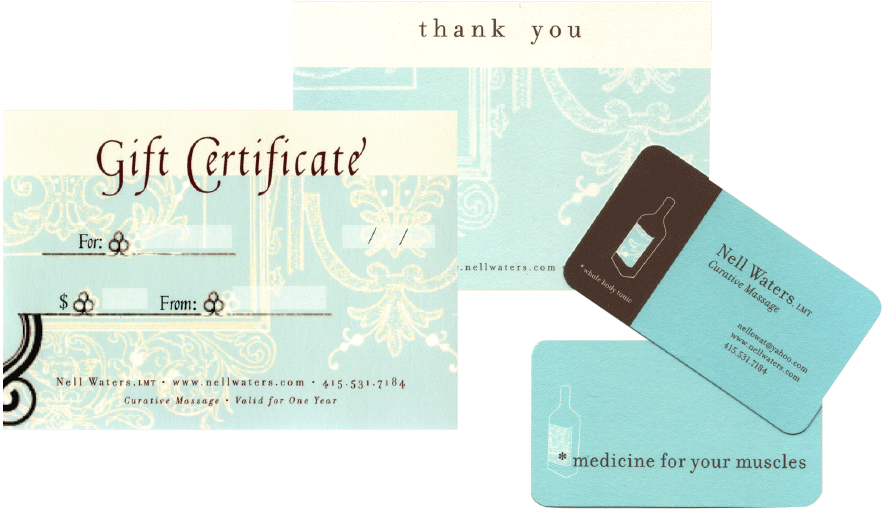 NELL WATERS
Owner of Whole Body Tonic + SOAK, Urban Bathhouse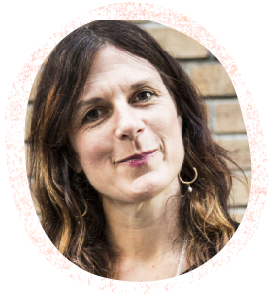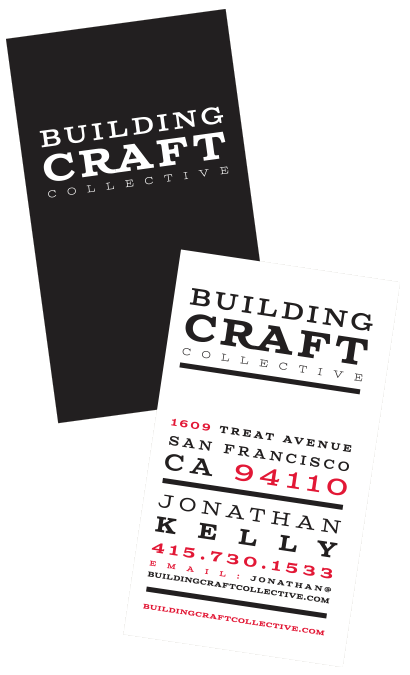 "Kate is a KINDRED SPIRIT and a DESIGN WIZARD! Kate has a gift at gently but quite effectively guiding the creative process. She was able to distill the vision that we had for our business identity into a brand that reinforces that vision and resonates with our clients.
My experience with Kate began with the creation of the brand identity for Building Craft Collective. I feel so confident in not only her CREATIVE INTELLIGENCE, but also in who she is as a person, that I've engaged her for yet another endeavor that I am working on – a twist on the traditional real estate brokerage, called Shelter + Citizen.
The Shelter branding had to be approached a little differently, as audience is distinct, and the needs for the brand, diverse. I have no doubt that the final results will exceed my expectations!"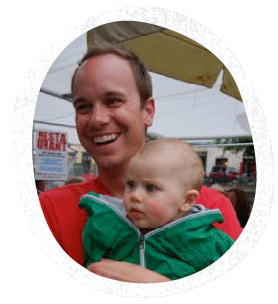 JONATHAN KELLY
Partner at Building Craft Collective + owner of Shelter + Citizen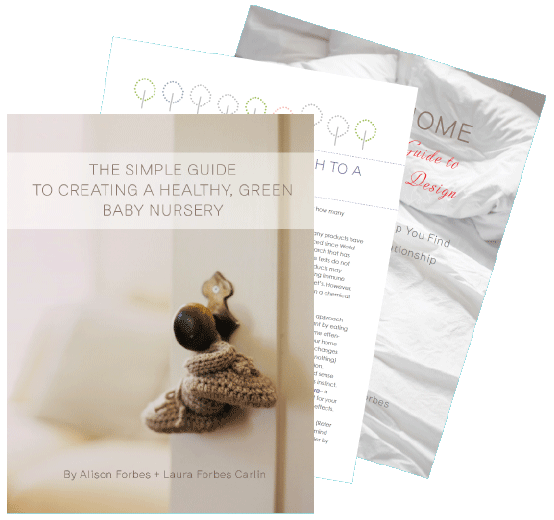 "Working with Kate was a joy! She's fun and friendly, but always professional and her designs were spot on. She took our very boring eBook and iPhone App designs and transformed them, creating BEAUTIFUL LAYOUTS, and using fonts and colors that perfectly matched our aesthetic and greatly enhanced our products. Her designs captured the SPIRIT of our words and we're very grateful!"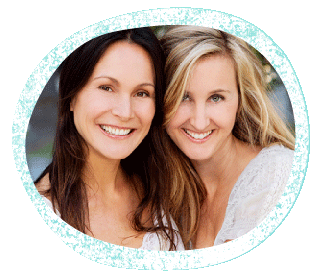 ALISON FORBES + LAURA CARLIN
Owners of Inspired Everyday Living
CLIENT LIST
AMANDA BRESLOW

Textiles

AMERICAN EXPRESS

ARTIZEN COACHING

ASAP

Link

BUILDING CRAFT COLLECTIVE

CAMI WALKER:

best-selling author of 29 Gifts

CAROL LLOYD:

best-selling author of Creating A Life Worth Living

COOKING for the CLUELESS

DELICIOUS HEALTH

DOT DOT DOT

Productions

FIVE POINT WELLNESS

GREEN LIGHT COACHING

GUMP'S

GYPSY SOL

JEWISH MILESTONES

The KITCHEN SISTERS

for NPR's Morning Edition

KONGREGATE

LEVENGER

MAKE GROW GATHER

MANY BELLES DOWN

MUSE CUBES

M3: MOBILE MEDICAL MEDIA

NEW WORLD LIBRARY

PARENTS DIGEST

RED ENVELOPE

SANTA CRUZ WHARF:

History Exhibit

SANTA CRUZ TANNERY ARTS CENTER:

Permanent History Exhibit

SEAN HAYES

music

SEED IN THE GARDEN

SHELTER + CITIZEN

SWAY

Boutiques

THRIVING LIFE

Chiropractic

URBAN DARLING

WIRED

Magazine

WORLD EDUCATION GROUP

ZOE SIPE

MFT